Homepage
Main content starts here, tab to start navigating

Slide 1 of 7
Slide 2 of 7
Slide 3 of 7
Slide 4 of 7
Slide 5 of 7
Slide 6 of 7
Slide 7 of 7
SPEND EASTER WITH US AND BOOK YOUR RESERVATION!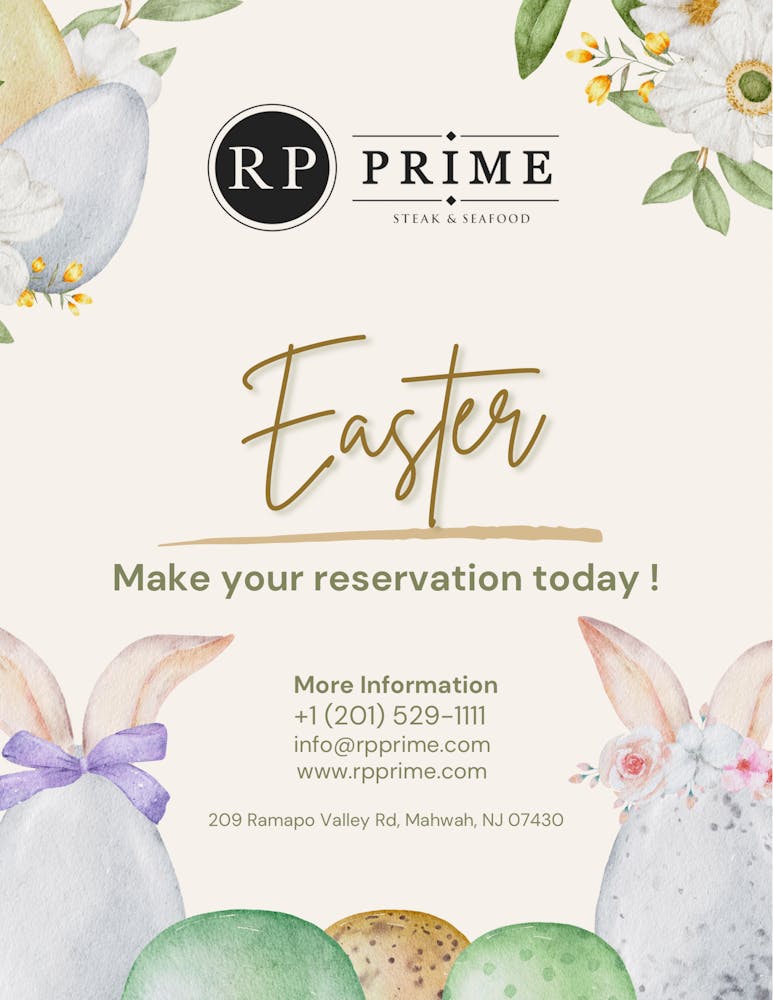 Superb Meat
Our Assurance and Our Promise... You'll find no other meats to compare with the superb selections of RP PRIME… All our prime beef cuts are tender and juicy beyond perfection because we serve only the finest U.S.D.A. Prime Beef available anywhere.
Order Takeout Online
Reserve Now
Make a Reservation to enjoy dining in our spacious restaurant. We look forward to serving you at RP PRIME Steakhouse
Host Your Event at RP Prime
Let RP Prime host your next catering event in Mahwah, NJ. Our highly skilled kitchen staff offers only the highest quality selections for your events. Our professional wait staff provides one of the highest rated butler services in the area.
Inquire Now
RP PRIME PRESENTS...